Vi understøtter alle former for ssl.
Vi kan selv være behjælpelig med at indkøb af 4 slags ssl certifikater.
Lets Encrypt
Dette er en helt ny type som er gratis at bruge. Det virker til de fleste normale formål og kan installes på alle vores hoteller.
Da der er en mindre smule administration, så derfor er der en pris på 5 kr per måned for dette.
pris per år: 60 kr
Alpha SSL
Er et mere professionelt SSL som oftes bruges.
AlphaSSL Certificate Features
Very strong at 256 bit (as strong as it gets)
2048 bit future proof SSL Certificates
Universal Compatibility with all browsers and devices
Secures both www.domain.com and domain.com (without the www)
Clickable Site Seal - customers click for trust enhancing profile
Why use AlphaSSL?
Strong future-proof SSL security to protect data sent via the Internet
Immediate Certificate issuance - no waiting and available 24/7/365
Cost effective SSL from a security name trusted by millions since 1996
pris per år: 250kr
Alpha SSL wildcard
Dækker flere under domains end www.domain.dk og domain.dk som *.domain.dk
pris per år: 625kr
GeoTrust True BusinessID EV
Den største form for beskyttelse der kan købes. Få segl på med eget navn i.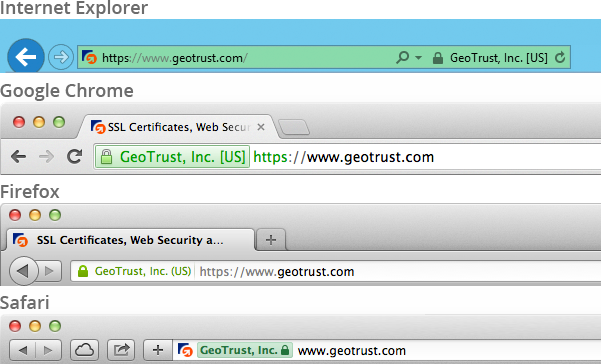 pris per år: 1800kr